1. Guilin is one of the 10 Major Scenic Spots and Historical Sites in China and one of four major must-see cities in China recommended by World Tourism Organization.
2. Guilin is the only place within China that has beautiful limestone mountains together with beautiful rivers.
3. Guilin area is home to the ethnic Zhuang, Yao, Miao and Dong people and is featured with colorful and varied national traditions with rich and elegant folk customs.
4. Li River is the symbol of China's natural landscape. Cruise downstream on serene Li River from Guilin to Yangshuo and feast your eyes on green towering pinnacles; crystal waters and bamboo groves. Water buffalo patrol the fields, ducks paddle on the waters, farmers reap paddies, cormorant fish and kids splash in the water. You will be imbued with a strong sens of returning to the nature of the Garden of Eden.
5. Yangshuo of Guilin is becoming the backpackers' Mecca and lovers' paradise. Relax yourself in one of the cafes in simple and unsophisticated old West Street. Drink beer or coffee, telling your stories or listen to travel stories with the people from all over the world.
6. Enjoy a leisurely bike ride in Yangshuo countryside to appreciate its charm: karst peaks, villages, rivers, rice fields and friendly farmers - immersing you in nature and culture as you pedal along.
7. There are thousands of hills and caves to explore. You can bathe in mud in the water cave as well as rock climbing in the hills.
8. Trek the magnificent terraced fields in Longsheng County. The terraced fields are built along the slope winding from the riverside up to the mountaintop.
9. Watch the "Impression Lightshow " China's largest outdoor performance with the Li River and mountains as a natural stage and backdrop in Yangshuo.
10. Sample delicious local specialties, such as Steam Li River Fish, Beer Fish, Snail with special flavor, Fried Shrimp, Braised Pork.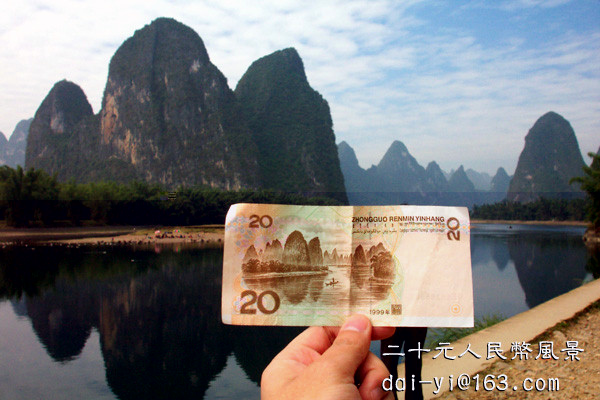 The movie of
The Painted Veil
was taken in Guilin, Based on the novel by W. Somerset Maugham, The Painted Veil is a love story set in the 1920s that tells the story of a young English couple,Walter (Edward Norton), a middle class doctor and Kitty (Naomi Watts), an upper-class woman, who get married for the wrong reasons and relocate to Shanghai, where she falls in love with someone else. When he uncovers her infidelity, in an act of vengeance, he accepts a job in a remote village in China ravaged by a deadly epidemic, and takes her along. Their journey brings meaning to their relationship and gives them purpose in one of the most remote and beautiful places Guilin on earth.
Guilin has an international airport and very good connections with other countries - as well as good local transport itself. You can travel in this area by bus, taxi, bike, boat or on foot to visit numerous scenic spots.
If you want to tour China but fail to pay a visit to Guilin, it is equal to having not toured China! If want to get the best experience out of Guilin please contact us and we will make sure you have a once in a life time experience.