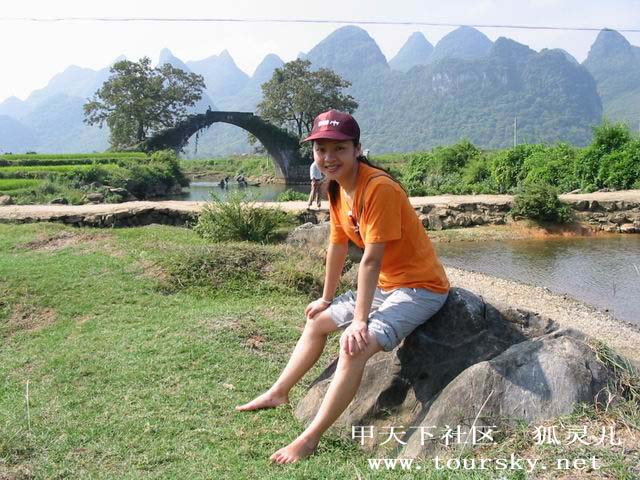 Fuli Bridge is a nice stone arch bridge near YulongRiver with 30 meters long, 10 meters high and 5 meters wide, built in Ming Dynasty(AD1412) over 600 years old, it is the bridge that not many tourists visit and still keep very good moon shape, is the most beautiful old bridge ,just 20 mins walk from Yulong village. A very nice place for who like shooting, peace and tranquility. Here you can see duck farming, rice paddies, villages, beautiful upper reach of Yulong River and towering peaks.
You can get here easily on bike taking in towns like Ima which are on the banks on the Yulong river. A bike ride along here is one of our favorite days out.
We definitely recommend you come to visit this bridge and incorporate it into a bike ride. There is a very good village road leading from Yangshuo to here. Along the way you will be going through small villages and past rice paddies and then you will be following the banks of the Yu Long river. Very special indeed. If you want, you can then do a relaxing bamboo raft trip for an hour or two down the river.